You may redeem up to 1 FREE credit per top-up (1 credit = 1€ or the equivalent amount in your local currency)!
To do so, Sign Up / Access your Account if you already have an account with doctorSIM.
doctorSIM will give you 1 credit for signing up and 1 credit for every phone you unlock with us.
Not bad, eh?
In order to redeem your free credit you need to log in to "My Account":

You don't have an account yet? Get one now! It's 100% free and you only have to give us your email (and it's cool, we don't do SPAM).
Once you've registered, you can redeem your free credit easily by following the steps below:
1. Place your top-up order as you normally would. The discounted credit will appear on the summary of your order.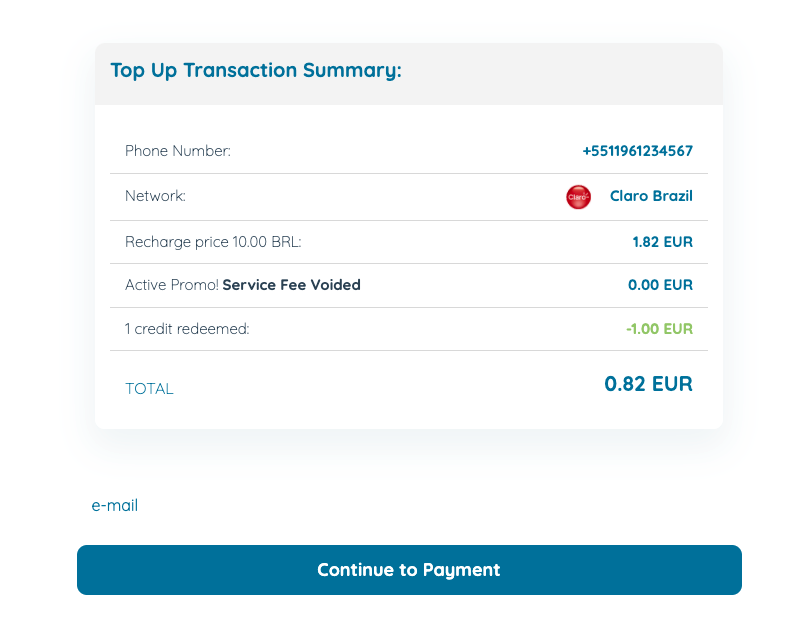 2. Fill in the information requested and complete your order.
3. Enjoy using your topped-up phone.