At doctorSIM the whole unlock process by IMEI is online through our website https://www.doctorsim.com
To complete your request you only need to select the make you want to unlock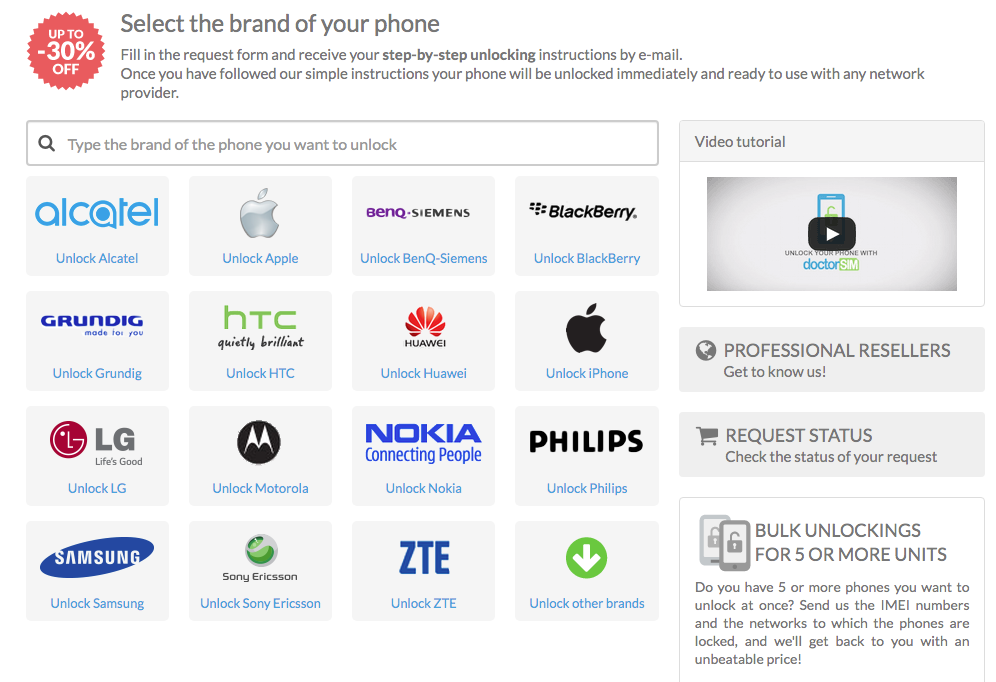 1 - Select the network with which the phone was purchased (by selecting the country and network you bought the phone from).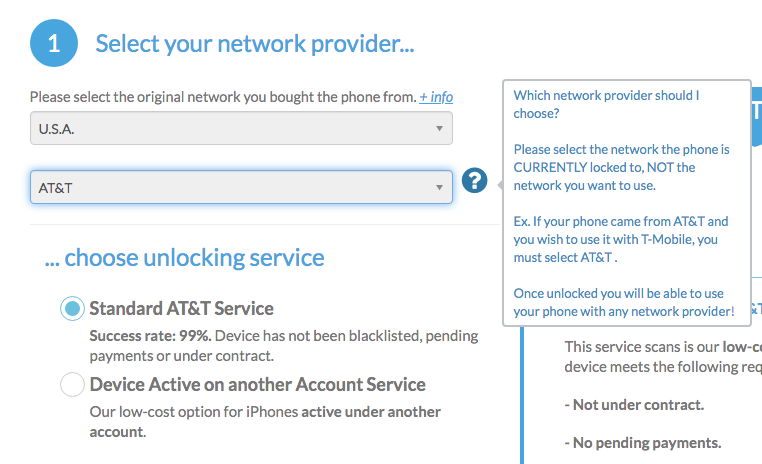 2 - Next, your personal details are requested to complete the request:
Please have within reach the following information:
The IMEI of your device, which you can get by dialling *#06#

Your email address

Contact phone number

Acceptance of the Terms and Conditions
To all our requests you can add an official check to find out if your device is blacklisted or not, meaning if it is reported as lost/stolen/unpaid bills. doctorSIM, and no other unlock service, can remove a phone from the blacklist for any of the reasons mentioned.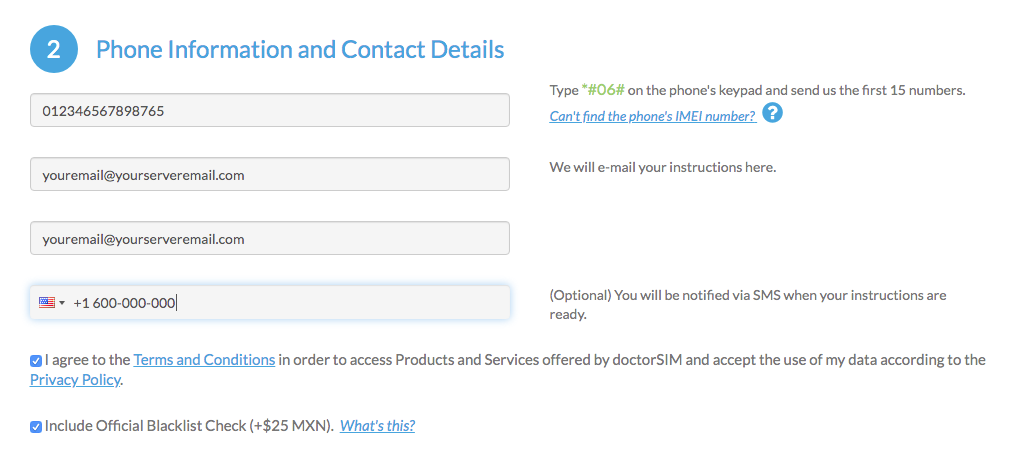 3 - Finally, choose the payment method you wish to use for your network unlock service. You can pay with credit card, Apple Pay, crypto currency, deposit or money transfer.
Click here to unlock your phone:
Previous checks:
On the right side of all our services you will find the description of each and the previous requirements to be checked. It is important to run this check with the purpose of avoiding errors.
In this description you can check:
The requirements your device needs to meet to be unlocked

The price

The average time frame in which the service is delivered

The guaranteed delivery time frame of the unlock confirmation.
You can run all the previous checks in this article:
Previous checks prior to unlocking a mobile phone