Please follow the steps below to find out the capacity in gigabytes (GB) of an iPhone:
1) Tap the Settings icon on the iPhone's home screen.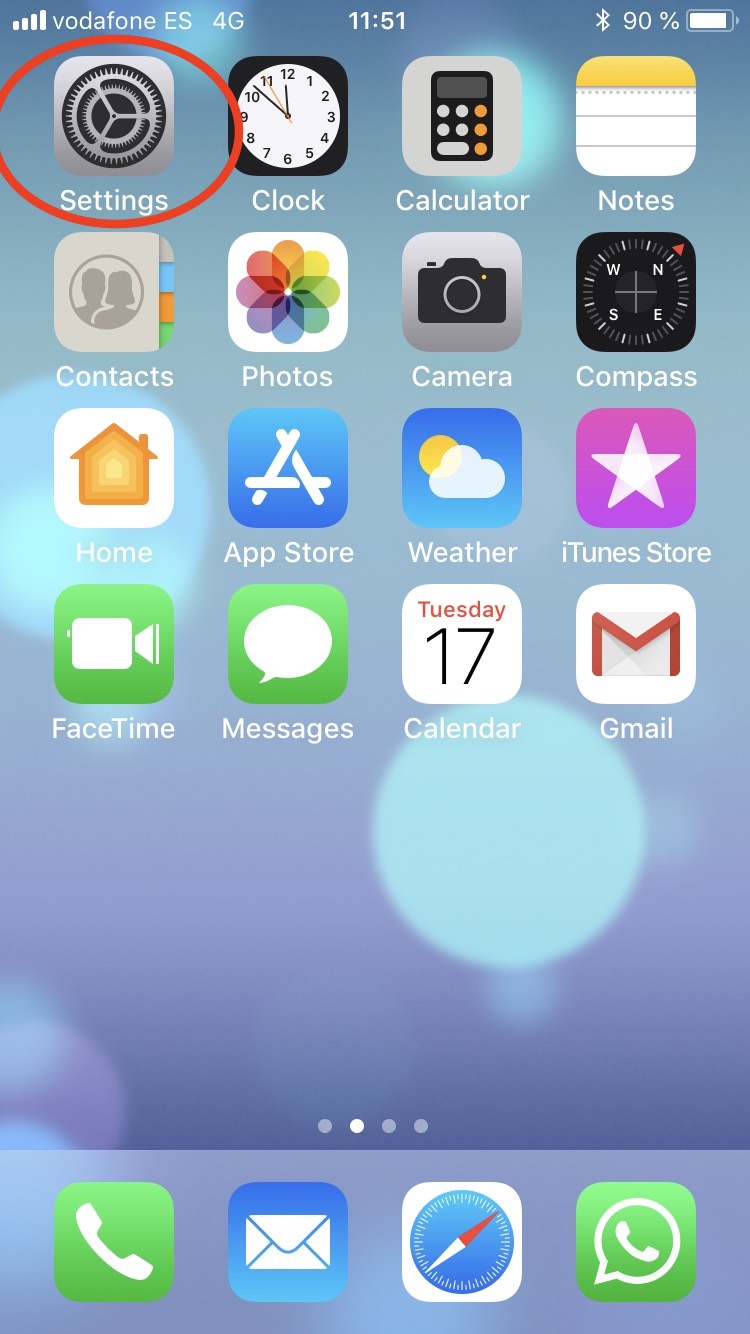 2) Select the General option.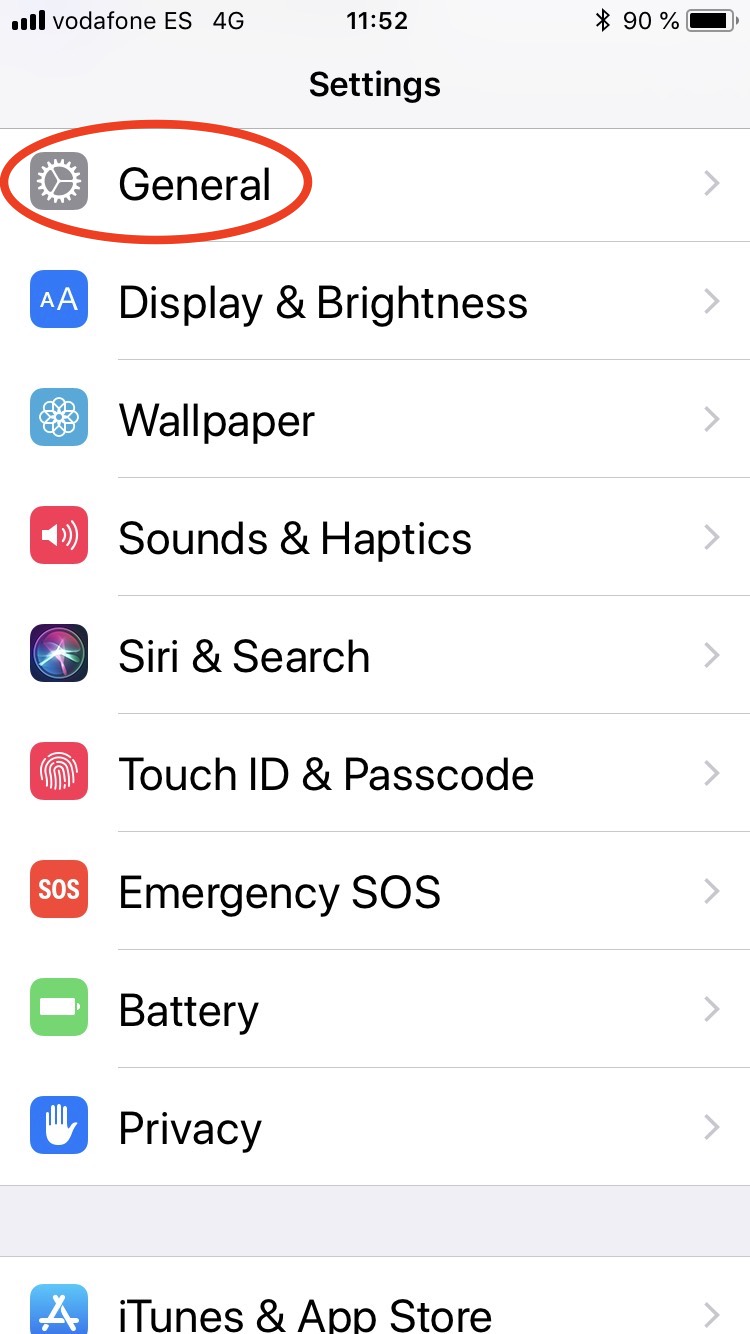 3) Then press About for information on your iPhone.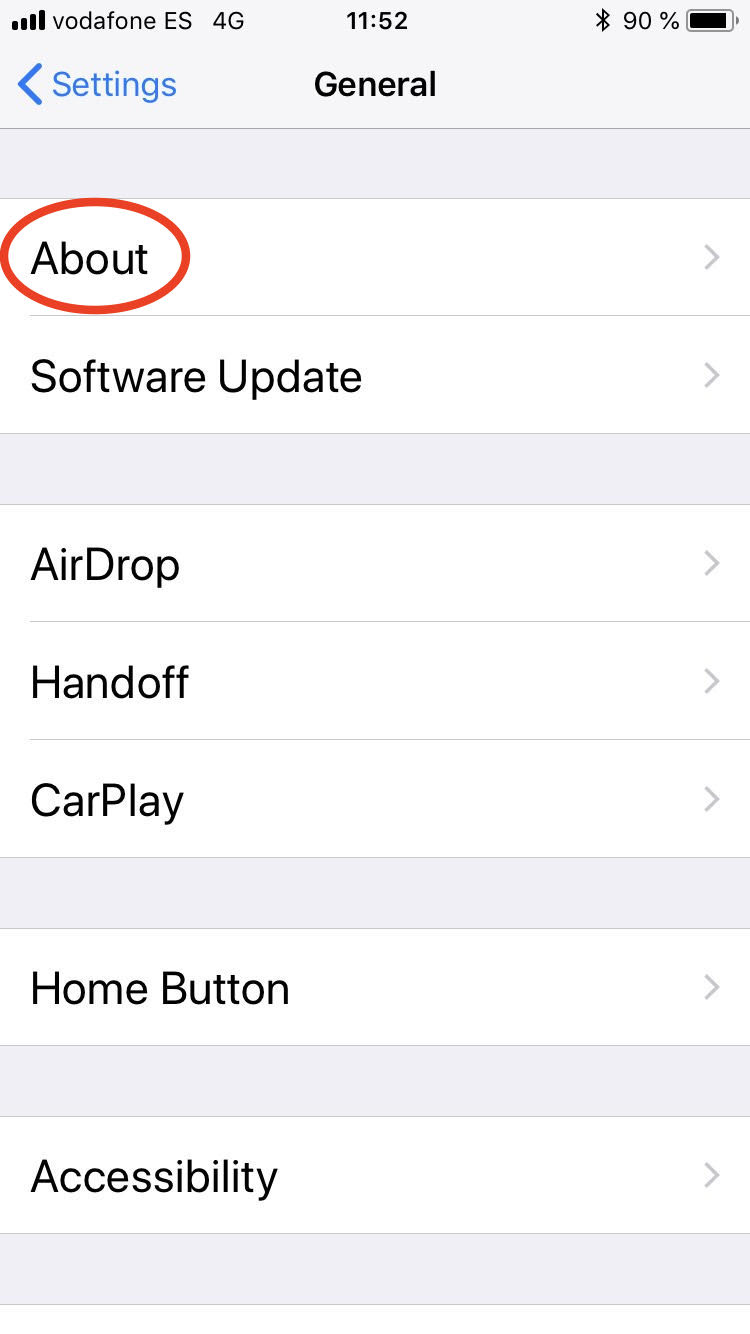 4) The total storage size of your iPhone in gigabytes (GB) is shown under Capacity.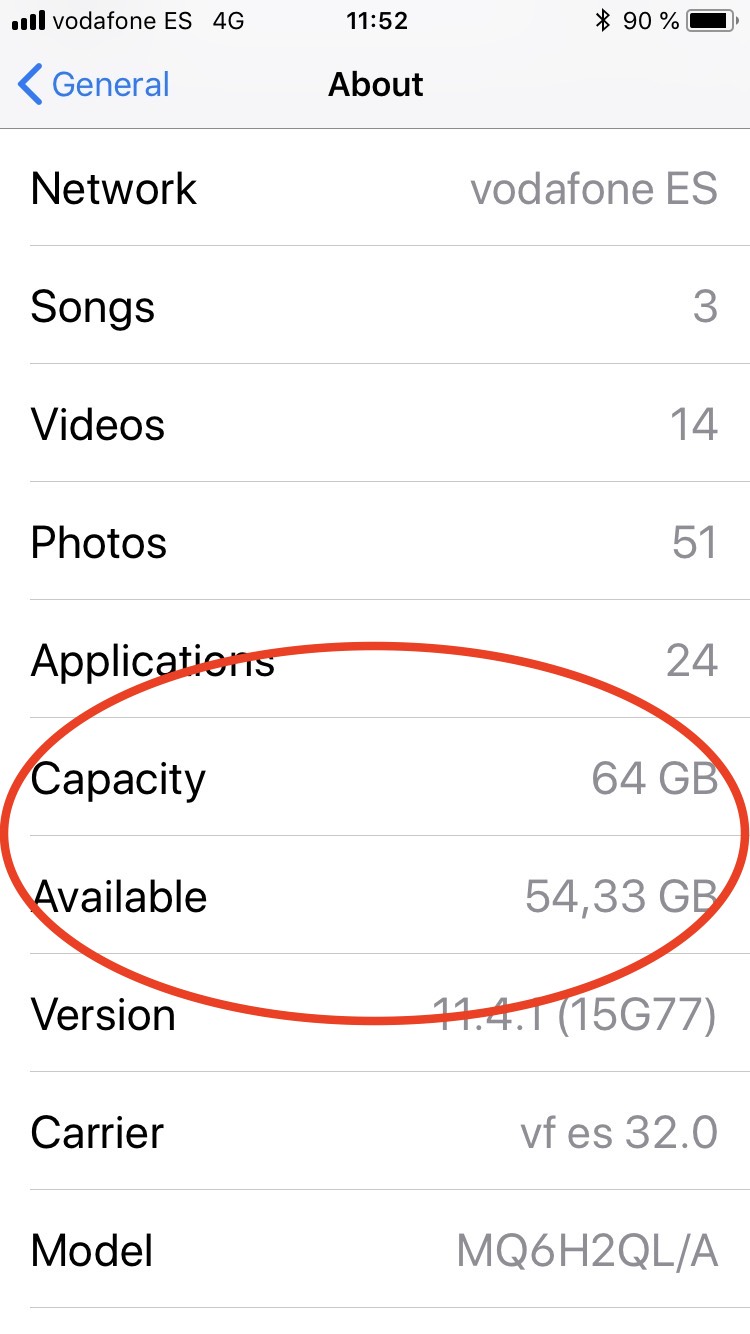 Due to system usage, the number of gigabytes displayed will be slightly lower than the real amount. For example, if your iPhone has 32 GB the amount displayed under Capacity will normally be 28,1 GB.
Furthermore, you can check the available storage on your iPhone under Available which is located below Capacity.